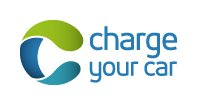 Chargeyourcar is a English provider with more then 2200 chargers.
General website:
Chargeyourcar
Unknown costs for requesting,
Unknown monthly costs.
Average price per 200kWh*
€ 20,00
20.00
(Based on 200 kWh)
No foreign bank account support, also no Paypal or Creditcard. What a failure.
They claim they cannot withdraw from a foreign bank account because of GDPR laws wich is absolute rubbish. They just don't WANT to.