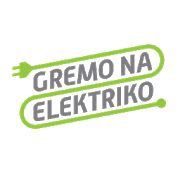 With this app you can charge in Slovenia, most charging stations are for free. English web portal and web-app for charging can be found here: https://polnilnice.gremonaelektriko.si . You can top-up your account with Creditcard there also. If you would receive the RFID, contact gremo.naelektriko@elektro-ljubljana.si | You have to pick-up this card for yourself in the capital of Slovenia, Ljublijana
General website:
Gremo na elektriko
€ 5,00 one-off costs,
no monthly costs.
0-8kW: €0,01/min, 8-15kW: €0,02/min, 9-23kW: €0,03/min. After 3 hours of charging the minute tariff triples.
Average price per 200kWh*
€ 33,80
33.80
(Based on 200 kWh)
[Slovenia] Charging app with use of creditcard
No mail with RFID, can only be received physical in Ljubliana
You can enable the charging stations simply with their app (or the RFID, wich you have to request by e-mail) When loggen on in the app, select your name and choose 'Jezik' to change the language to English. Most charging stations are for free. English help page here: https://www.gremonaelektriko.si/en/help-for-users | The app is for free, the RFID will cost you €5,-