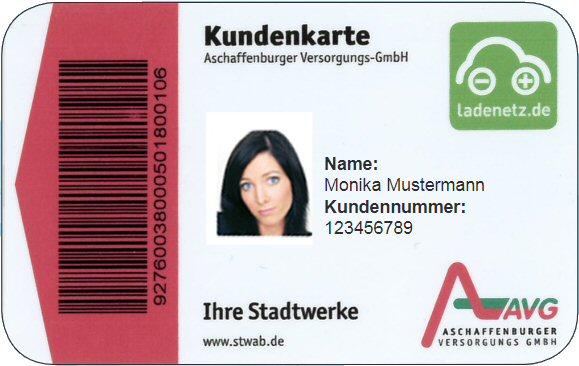 The AVG charge card is issued by Stadtwerke Aschaffenburg. AVG customers for their fixed energy receive this pass for free, others have to pay € 14 for this.
General website:
AVG Ladekarte
€1,80 / hour for AVG customers, €2,50 / hour for not-customers
Unknown costs for requesting,
€ 830,00 per month.
Average price per 200kWh*
€ 59,45
59.45
(Based on 200 kWh)
Ladenetz access from €0,08 / kWh
Free RFID Card only for AVG energy customers