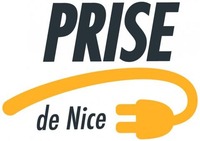 PriseDeNice is an MSP in the region Métropole Nice Côte d'Azur with hundreds of AC charging stations and fast chargers.
General website:
PriseDeNice
Unknown subscription fee,
€ 10,00 connection fee.
First 2 hours free on chargepoints in the Nice region. After those two hours the usual Izivia rates apply.
Average price per 200kWh*
€ 20,00
20.00
(Based on 200 kWh)
[France] free charging stations in the Nice-Cannes region
Use this RFID card in the city of Nice.
Hubject, Intercharge, Gireve