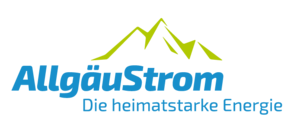 Local provider from the Allgäu region. Roaming only available for customers of home energy.
General website:
AllgäuStrom Mobil
Request for free,
Unknown monthly costs.
AC €0,31 / kWh + €0,02/min, DC €0,25/min. Roaming costs €3,- /month, tariff AC €0,12/min and DC €0,37/min.
Average price per 200kWh*
€ 82,00
82.00
(Based on 200 kWh)
To be used around the city of Kempten, DE.
Allego
Ladenetz
EnBW
Aral
BP Pulse