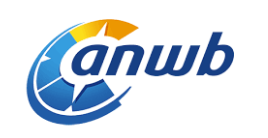 The ANWB rfid card is a rebranded EV-box card. This 'free' version is useable with a session tariff of 28 cents per session, including taxes.
General website:
ANWB Free
CPO tariff + €0,28 transaction fee
Request for free,
no monthly costs.
Average price per 200kWh*
€ 81,74
81.74
(Based on 200 kWh)
Expensive when charging more than 10 sessions a month. No roaming, Ionity or Ladenetz support.
Just a normal EV-box card. Good card for use in Netherlands, if you have little extra demands and don't care about apps, roaming or ionity.
Hubject, E-clearing, E-violin, Gireve
Shell-Recharge
Fastned
Allego
Corri-Door
Vattenfall