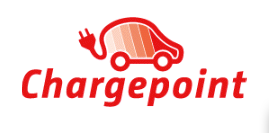 Chargepoint is a charging card on the Last Mile Solutions back-end. Besides the one-time-fee of €12,- their tariff is 1c per kWh.
General website:
Chargepoint
Switzerland, France, Belgium, Luxembourg, Germany, Netherlands, Latvia, Austria, Czechia, Denmark, Spain, Finland, Ireland, Italy, Lithuania, Norway, Poland, Sweden, Slovakia, United Kingdom, Slovenia, Croatia, Romania
Belgium, Switzerland, Germany, France, Italy, Luxembourg, Netherlands
CPO tariff with additional €0,01 / kWh roaming costs
€ 12,04 one-off costs,
no monthly costs.
Average price per 200kWh*
€ 73,05
73.05
(Based on 200 kWh)
Very good rates without subscription
No Ladenetz Support. Roaming costs can add-up with large amounts
Use this charging card for small charging sessions.
Phone number international
Hubject, E-clearing, E-violin, Gireve, Ladenetz
Shell-Recharge
Fastned
Ionity
Allego
Corri-Door
Vattenfall
Ladenetz
EnBW
EON