Total Vroaming Energie & Onderweg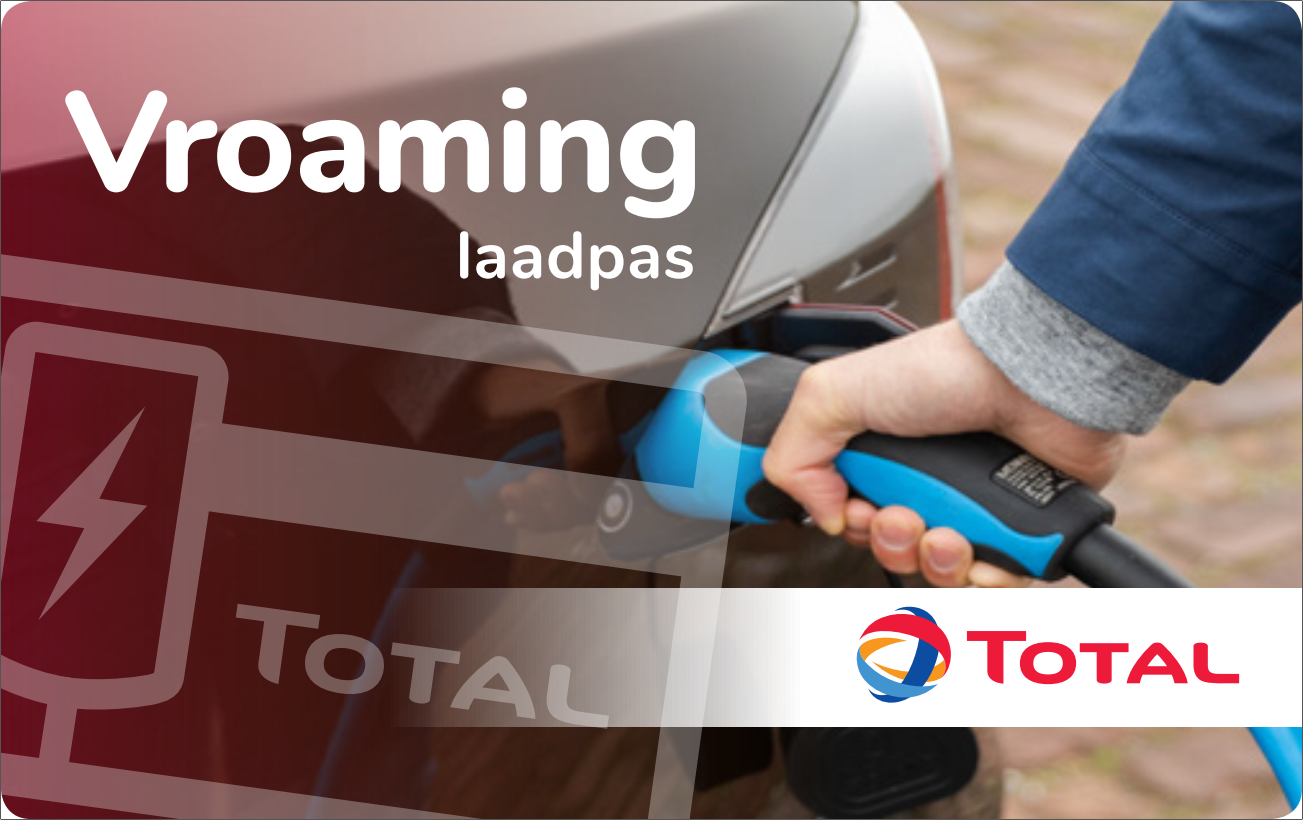 Austria, Belgium, Switzerland, Germany, Spain, France, Luxembourg, Netherlands
Belgium, Switzerland, Germany, France, Luxembourg, Netherlands
Monthly €17,50, fixed kWh price of €0,22/kWh
Request for free,
€ 17,50 per month.
Average price per 200kWh*
€ 61,50
61.50
(Based on 200 kWh)
€0,22 on any dutch charging station.
1-year energy contract on Dutch adress required.
This is a very useful card for drivers in the Netherlands. You need a Dutch address and on this address you have to apply for an Home Energy subscription of Total.
Hubject, Gireve, E-clearing, E-violin, Ladenetz
Shell-Recharge
Fastned
Ionity
Allego
Vattenfall
Ladenetz
EnBW